Wedding ceremony details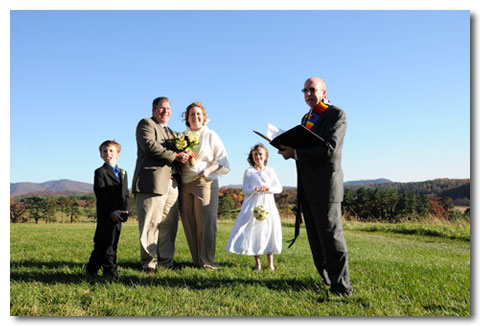 Your celebration begins with the perfect tailor made venue. Whether it be a pine-studded glen in the woods, a pristine lush lawn in a private estate garden surrounded by majestic mountains, or in front of a magnificent waterfall or fireplace - anything is possible.
Mountain Vows can assist you with whatever you desire for your wedding day including catering, flowers, video, photography and music. We will be happy to make suggestions regarding accommodations, restaurant selection, recreation and any other need you may have during your stay in "The Land of Sky". We are here to make everything simple, beautiful, and worry-free. We also perform non-traditional marriages, commitment ceremonies, and vow renewals.
We look forward to hearing from you. Together, along with our partner sites, we will make your special day the best of your lives. We are here to make your wedding dreams come true.
The following will be provided for your wedding ceremony:
Religious or Non-Denominational Ceremonial Vows
Music CD (if needed)
Decorative Certificate
Ceremony Coordination
One hour consultation
Rehearsal
Ceremony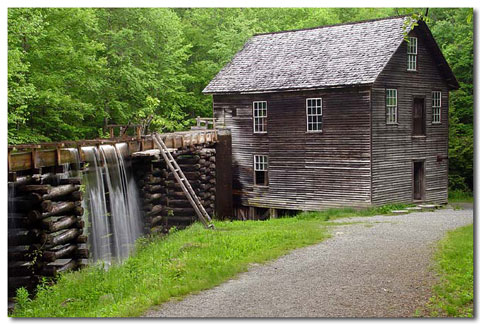 Requirements for Getting Married in North Carolina:
There is no waiting period to get married.
You must apply for the license in person at the courthouse.
NC residents may apply for a license in their county.
You will need to provide a picture ID and a Social Security Card.
Anyone under 21 must also provide a copy of Certified Birth Certificate.
Anyone with a previous marriage will need to provide information on the divorce month & year-please provide a copy if available.
The marriage license is valid for 60 days.
I recommend you request a certified copy to be mailed to you after the license has been filed.